Graduate Programs
Perspective Education Program for Sustainability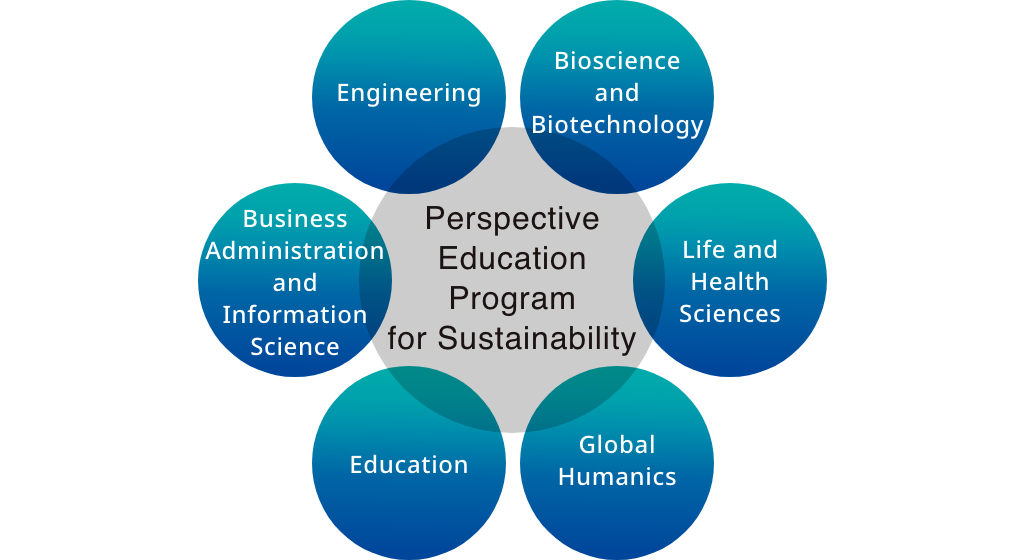 The Perspective Education Program for Sustainability enables you to take on a wide variety of challenges!
Upon admission to the Graduate School of Chubu University, students will choose either the existing "Regular Program" or the "Perspective Education Program for Sustainability Society," which incorporates a new structure. By adding a wide range of subjects that are common to all six of Chubu University's graduate schools to the conventional program, we prepare you to play an active role in the society of the future.
The entrance examination is the same as the entrance examination for each graduate school and each department.
After admission, the graduate program enrollment and the degree earned are the same as in the regular program.
Completion of the Perspective Education Program for Sustainability of a Sustainability will be clearly stated on the degree certificate.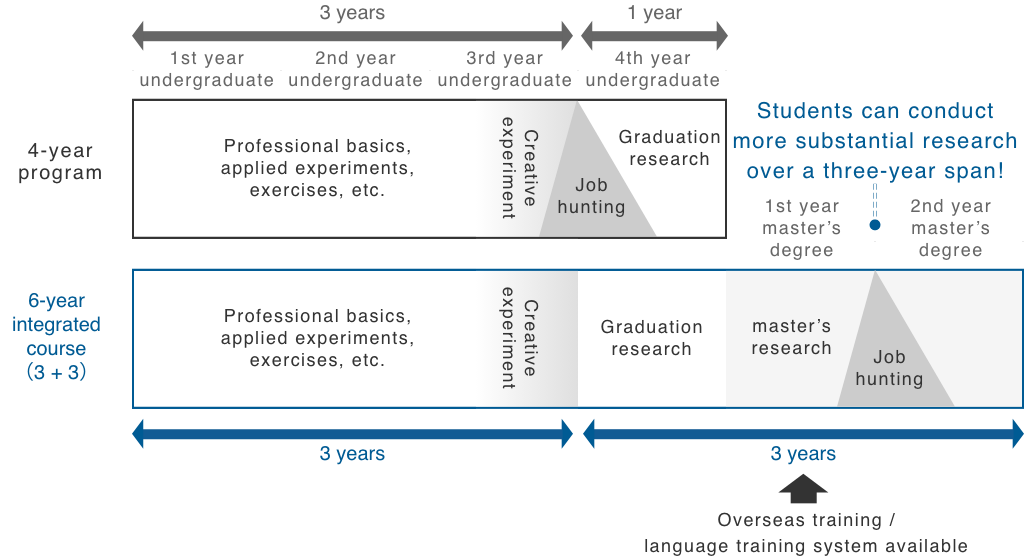 Undergraduate + Graduate Program (6 years in total) experimental and research design
By committing to continue your studies to the graduate school level, you can conduct more substantial research over a three-year span!
In the undergraduate program, the time available for "graduation research" conducted in the fourth year of study is actually less than one year, due to the time required for job hunting. This means that research results tend to be inadequate. By entering a master's course at the graduate school level, the time available for research is extended to three years in total, combining undergraduate "graduation research" and "master's research." Students can therefore obtain higher skills, abilities, and research results.
Undergraduate Programs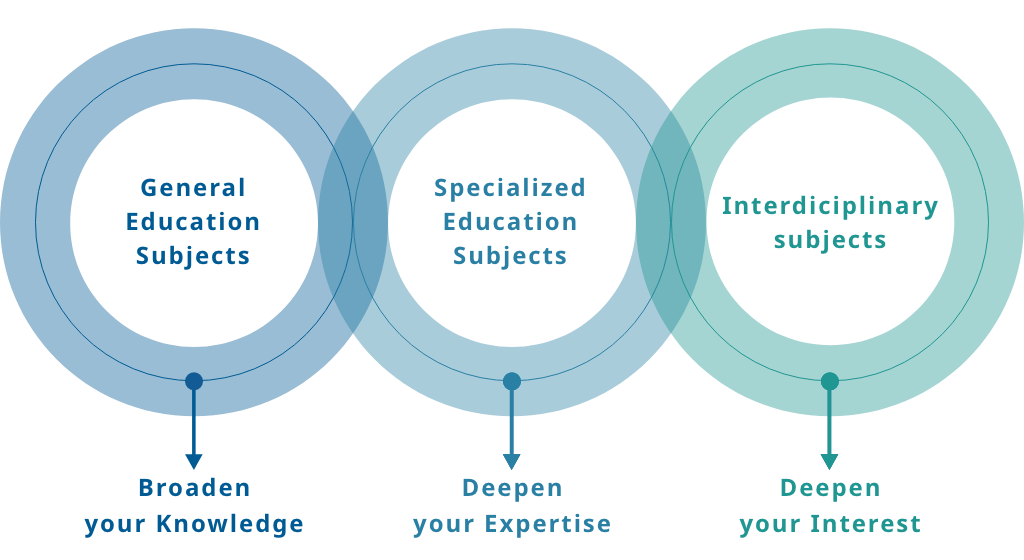 Features of Undergraduate Education
All of the following come together to form your learning experience at Chubu University.
A university-wide academic curriculum that offers a broad knowledge base.
Coursework provides both in-depth knowledge and practical skills in specialized fields.
Coursework that be chosen according to your future vision and interests.