Student Dormitories
On-campus student dormitories are available for students participating in international exchange programs.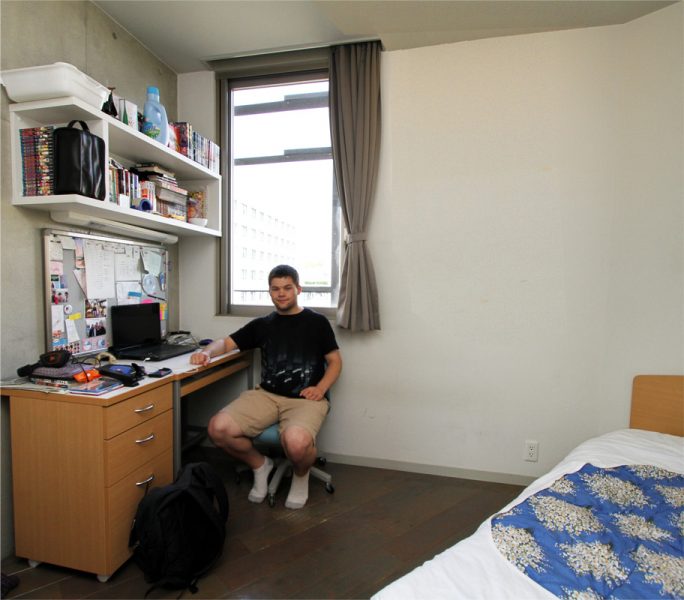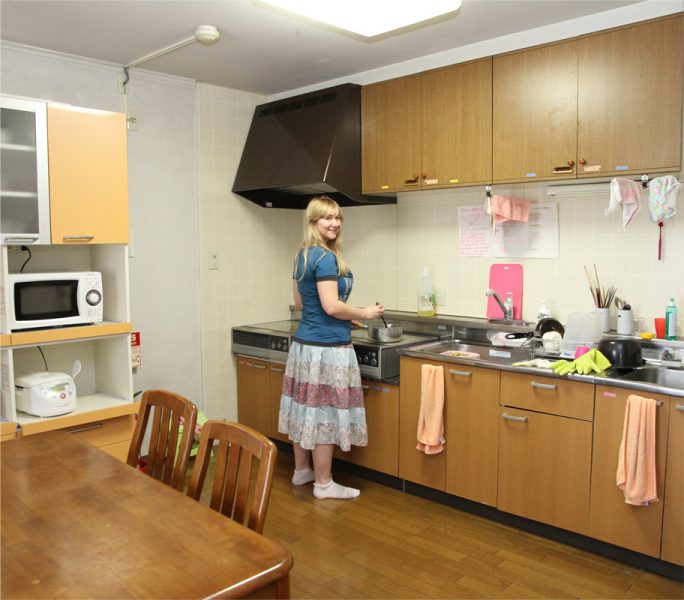 RA (Resident Advisor)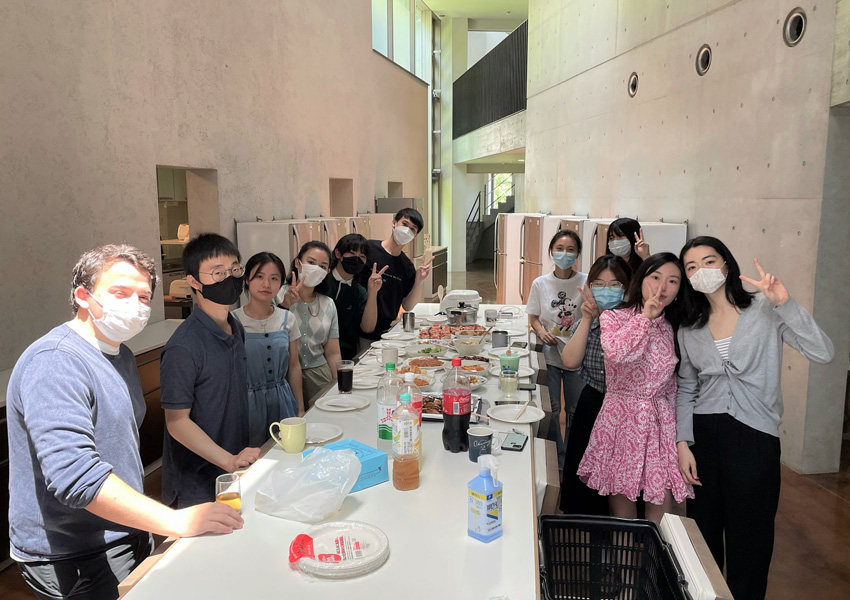 RAs are students who live with short-term international students (exchange students from overseas partner universities) in the international student dormitories on campus and provide support for daily life and assistance in housing management. There are international students from all over the world, the United States, Australia, Europe, and Central and South America, as well as Asian countries. While living on the Chubu University campus, students can deepen their cross-cultural understanding through daily interaction with the RAs and international students from other countries.
Extracurricular Activities
International students can participate in various events and activities on and off campus.
On-campus Exchange Programs
Conversation Partners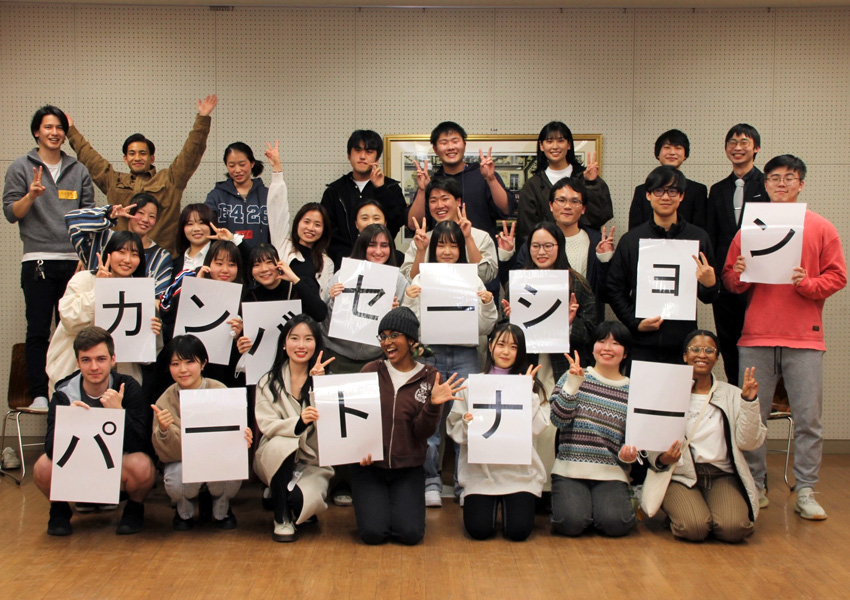 At the beginning of the semester, each international student is matched with two or three Japanese students through the conversation partner program. Partners meet regularly to talk in Japanese, participate in events, or just hang out. International students can enhance their Japanese speaking skills, learn about Japan, and make life-long friendships with Japanese students.
D.I. Table
The D.I. (Discovering Internationalism) Table takes place once a week over the lunch hour and is a casual time where international students and Japanese students can connect with each other, enjoy international exchange, and form new friendships. No reservations are required for this popular event, and all are welcome!
Clubs
Chubu University has a wide variety of student clubs that are open for international students to join. Ranging from sports clubs that are competitive on a national level, to music, recreational, and service-based clubs, students are sure to find a club that matches their interests. Joining a club is a great way to meet new people and make new discoveries during your stay in Japan.
Off-Campus Cultural Exchange
Local Festivals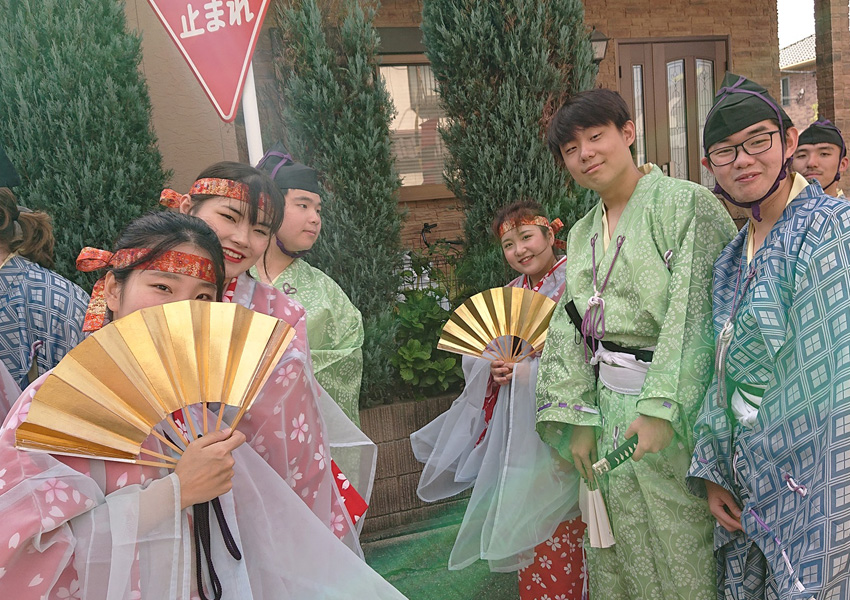 During your stay in Kasugai, you will have the opportunity to interact with the community and experience Japanese culture by attending and participating in a variety of local festivals. International students are often invited to dress in traditional Japanese costumes and walk in the Kasugai Festival parade, held each year in October.
Traditional Bon Dance (July-August)
Kasugai Citizen's Noryo Festival (fireworks display) (late July)
Kasugai Festival (mid-October
Local Cultural Events
Throughout the year, international students are invited to participate in various local events that promote international exchange or share Japanese culture. For example, students in the past have joined international BBQs, participated in traditional tea ceremony events, and experienced simplistic natural living. The Center for International Affairs helps to pass on local event information to international students.